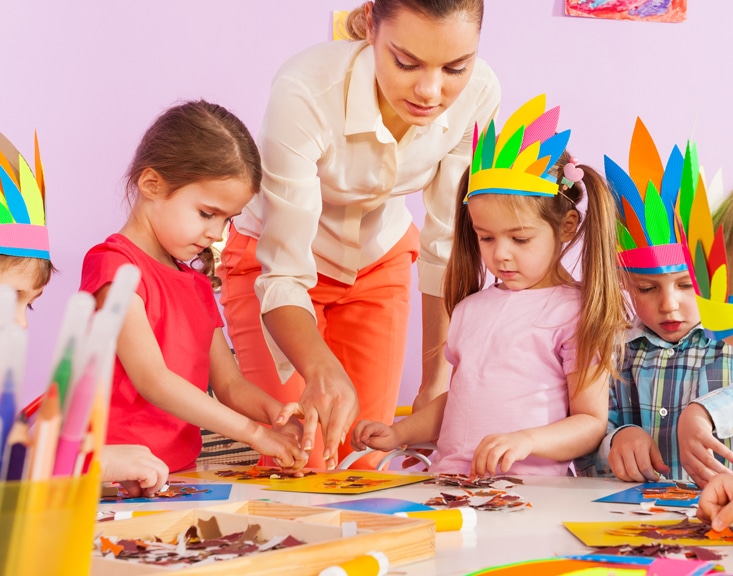 Spring Hill
THE Children's Academy in Spring Hill has been preparing children for success in public and private schools since 2004. Nationally accredited and using a nationally recognized curriculum, the teachers provide hands-on learning experiences each day to develop the whole child. At THE Children's Academy, we provide a secure, loving Christian child care environment that exceeds expectations. Our daily focus is the educational, emotional, social, physical, and cognitive development of each child.
Looking after your little bundle of joy means doing all you can now to position them for success down the road. Your unbridled love and support are imperative to their healthy development, but so is the early education they receive. While there are several full-day preschool learning programs in Spring Hill, TN, THE Children's Academy offers the best early education programs for infants, toddlers, preschoolers, and prekindergarteners. Thanks to our extensive curriculum and dedicated staff, we're well-equipped to help young children grow and learn in a nurturing environment. In addition to our early education programs, we also offer extended day care for infants, toddlers, preschoolers, and prekindergarteners.
Our programs include creative arts, sign language, music, movement, and more. You'll be impressed with the abundance of activities we're able to offer our students. THE Children's Academy is a nationally accredited preschool, so you can be sure your child is enrolled in one of the best preschool programs in the community.
FAMILY OUTREACH
We encourage parents to be a part of their child's educational experience with us. A strong relationship between home and school gives children the best chance to positively develop and grow. Join us for lunch or stop by any day to see how your child is enjoying the day at our preschool in Spring Hill, TN.
SPECIAL EVENTS:
THE Children's Academy knows that, as a parent, you're invested in the growth of your child. That's why we host a few events throughout the school year that show you just what your child has been learning with us. For questions regarding preschool enrollment, prekindergarten, and infant or toddler extended care, contact us today by calling (615) 302-0950, and we'll be happy to assist you!
January – Chili Supper
February – Valentine's Party
March – Kite Day
April – Easter Egg Hunt
May – Pre-K Graduation/Muffins with Friends
June – Donuts with grownups
July- Ice Cream Social
August- School Birthday Celebration/Open House
September – Fall Fest
October – Trick or Treat
November – Thanksgiving Lunch
December – Santa Visit
COMMUNITY OUTREACH
An attitude of gratitude causes us to reach out to the community and teach our children about helping others. Annually we participate in the following activities:
Canned food drives
Valentines for Seniors
Parent education workshops including behavior management and CPR
Robin Brock
Executive Director
Shelby Ireland
Administrative Coordinator
Jan Patraw
Infant/Toddler Coordinator
SCHOOL OVERVIEW:
Monday – Friday
Regular Hours: 6:30am – 6:00pm
Enrolling children ages 6 weeks – 5 years
CLOSED DAYS
• New Year's Day
• Good Friday
• Memorial Day
• Independence Day
• Labor Day
• Thanksgiving
• Friday After Thanksgiving
• Christmas Eve
• Christmas Day
We welcome visitors! Parents, children, grandparents, and friends are invited to tour and learn about our program.
To allow you adequate time and attention, we ask that you schedule your tour in advance. Mornings between 9 and 11 are the best time to see our classrooms at their most active.